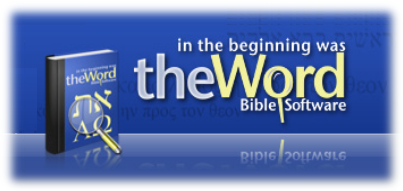 Modules for The Word
---
NOTE: This is an older version of the Mechanical Translation. A new and updated version will be available soon.

The Word is a free Bible program, which initially includes the King James Translation, the NET Bible (a translation that we highly recommend), Greek and Hebrew texts and a Strong's Dictionary. Additional modules, including Bibles, Commentaries and Dictionaries, can be added for the program.
We have created "The Word" modules (with help from Darrel Wright) for the Mechanical Translation for those who use "The Word," a great tool to help with your Biblical studies. We are making these modules available for free, but if you would like to make a donation to help support the Mechanical Translation Project, just click on the button below.

The Mechancial Translation Modules
Mechanical Translation of Genesis and Exodus for "The Word." Right click each file below and select "Save Target As," and place in the appropriate folder for "The Word" Bible program.